LIZARD LADY REPTILES - STOCKTON, CA
SNAKE PARTY AND EXOTIC REPTILE SHOWS IN STOCKTON, CALIFORNIa
Residents of Stockton, if you have an upcoming kids birthday party that needs something a little extra, we have just what you need! Lizard Lady Reptiles is thrilled to provide the community with an excellent choice in Girls and Boys birthday party ideas. We offer an excellent assortment of animals that children will learn more about, and few that they can even touch! Our reptile parties are ideal for those looking to create an atmosphere that is completely unforgettable!

Celebrating our 30 years in business, we've visited children from across Stockton with our lovely snakes, lizards, and other reptiles. With a background in early childhood education, Lizard Lady Reptiles will be sure to give your kids a lasting memory.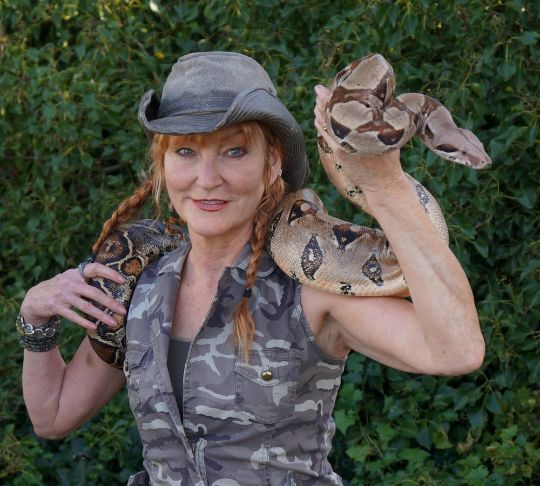 Since the conception of our business, we've donated a percentage of our proceeds to saving the tropical rainforest. The natural environment and safety of these reptiles and other species alike is something that takes a high priority at Lizard Lady Reptiles.

When our reptile party business opened, we served many parents, fulfilling the birthday party idea they've always dreamed of for their kids. Our targeted audience was once children between 4-12 but has now expanded to teens, and now even adults wanting to see the show! Animal show birthday parties are truly a one of a kind experience. Children and adults may even be given a chance to hold or pet snakes and lizards, as they learn about these ancient creatures.

We're often called the following year or years down the road by parents because they're children request us for another reptile birthday party! Rest assured our fantastic ½ hour or 45-minutes program will be unforgettable! 

Speak with us today at (209) 210-4824 and learn more about our reptile party availability in Stockton, California. We will be glad to answer any questions you have, and tell your more about our exotic animal show and event parties. Ask us about our corporate event, reptile shows!