LIZARD LADY REPTILES - PALO ALTO, CA
REPTILE BIRTHDAY IDEAS AND EVENT PARTIES SERVICING PALO ALTO, CALIFORNIA
If you are in the Palo Alto area and looking for a great idea for your child's birthday party, look no further. At Lizard Lady Reptiles we have been providing a unique wildlife experience for children and adults for 30 years now! Not only do we have a lot of knowledge and experience with exotic reptiles, but we love to share the beauty of these creatures as well.

A dinosaur themed party is a great reason to give us a call. While most of our reptiles have been with us since we opened in 1990, their ancestors have been dated back to the dinosaur era! The Lizard Lady has previous experience with early childhood education which has allowed us to design a custom program for young children.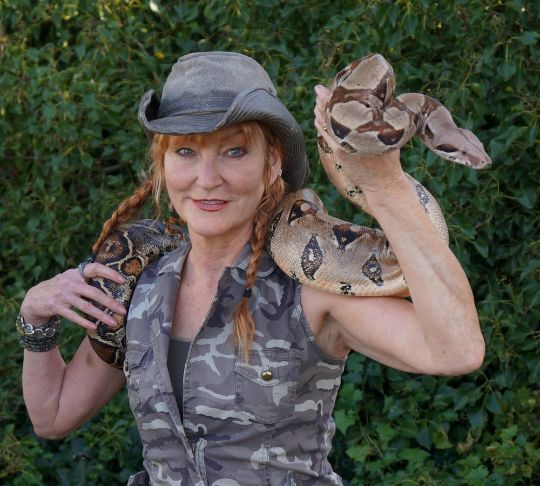 We adapt to our audiences, and that makes us great for young kids because we make the history and facts about our exotic reptiles fun and easy to understand! In addition, your children will be able to pet and interact with these animals and may even be able to hold them. We guarantee your kids will be talking about their dinosaur party for years to come!

Our reptile shows are not only for children however, we provide large corporate events and parties with our fun and educational wildlife shows as well. We can present up to 250 people at a time so we are widely available for many types of groups! We also welcome photo-ops and offer up close and personal interaction with our reptiles!

Alongside our love for reptiles we also respect our environment, since the beginning we have donated a percentage of our proceeds to help aid in saving tropical rainforests. As a well-known and reputable business we have been providing 30 years of reliable, punctual, insured and safe shows! We do both ½ hour and 45 minute shows that are packed full of fun, history and facts. 

Call now at (650) 557-2254 to learn more about how you can have your very own reptile party! Our friendly associates will be glad to help you in your time of need!