LIZARD LADY REPTILES - SAN JOSE, CA
BOYS AND GIRLS BIRTHDAY PARTY IDEAS SERVICING SAN JOSE, CALIFORNIA
Our unique reptile shows provide families and audiences of all ages across the San Jose area with a one of a kind wildlife experience. Our award winning entertainment is both fun and educational which is perfect for school aged children as well as adults to enjoy!

We provide San Jose with an experience that is great for children's birthdays, especially dinosaur themed parties! We engaged young children with our tailored presentations, and information that is easily understandable. The Lizard Lady has experience and knowledge in early childhood education which has allowed us to design a program specific for young kids!

Another great thing that we like to do is donate a percentage of our proceeds in efforts to save tropical rainforests. Some of these reptilian' ancestors date back to the dinosaur era which is why we want to help preserve them for many more years to come! These are not only beautiful reptilian creatures, but they have so much history and stories to tell!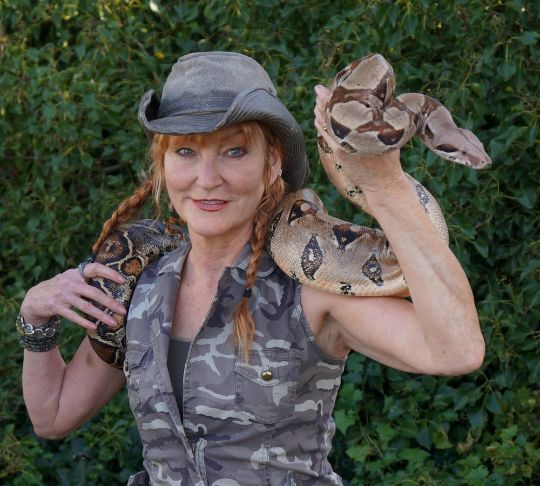 Our team at Lizard Lady Reptiles is great at providing large groups awesome entertainment! We can show for up to 250 people at a time in either ½ hour or 45 minute shows. We love to let everyone pet our exotic reptiles and you may even get to hold them! We are always welcoming to photo ops so that you can share your unique experience with family and friends forever.

We provide presentations in many places including but not limited to: summer camps, libraries, clubs and preschools. As reptile lovers we are well knowledgeable, licensed and professional. We provide a reliable service that is sure to captivate any audience!

Call now at (650) 557-2254 to learn more about how you can have your very own reptile party! Our friendly associates will be glad to help you in your time of need!