LIZARD LADY REPTILES - BEND, OREGON
EVENT PARTIES AND REPTILE THEMED BIRTHDAYS NEAR BEND, OREGON
After 30 years in business, Lizard Lady Reptiles and our reptiles are the most fantastic choice in children's birthday parties. If you live in Bend, Oregon and are looking for a fun and exciting way to give your child an unforgettable birthday, choose Lizard Lady Reptiles. Located in San Francisco, California we have representatives in areas like Bend, Oregon as well, to give clients an amazing experience. Our list of reptiles is extensive and guaranteed to have something that will WOW your guests.

With our award winning entertainment, you could plan your next birthday to fit your dinosaur or reptilian themed party. Children will be so excited when they get to pet some of our reptile friends. A few of our reptile animals include lizards, snakes, and tortoise whom are are very friendly! We also donate a portion of proceeds to saving tropical rainforests on our planet.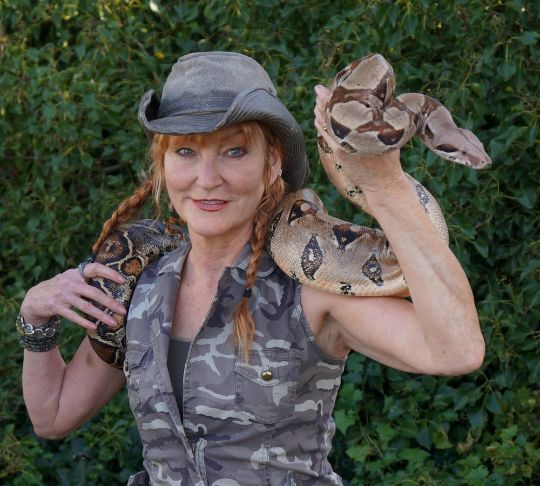 We often perform work for many schools, preschools, and corporate events for education and entertaining presentations. As the only reptile show in northern California, we now have many imitators that just can't beat our excellent performance! Our reptile parties are ideal for up to 250 guests at a time. You will learn so much about each of our reptile friends, their history, diet, and what they like to do in their leisure time.

Rest assured that when you choose our animal show for your next event, you will never be disappointed. We guarantee to be on time, insured, and safe above all. These exotic animal shows are fun and educational for all ages, which include preschool to those beyond high school into adulthood. 

If you are living in the Bend, Oregon area and are looking for a way to surprise your children, or inform your classroom, Lizard Lady Reptiles is the team for the job. Choose our animal show birthday parties and corporate event presentation for an unforgettable time. 

Call now at (650) 557-2254 to learn more about how you can have your very own reptile party! Our friendly associates will be glad to help you in your time of need!