LIZARD LADY REPTILES
LEARN MORE ABOUT
OUR DEDICATED TEAM 
Since 1990 we have been proud to provide the San Francisco Bay area with one of a kind reptile shows and share history about these beautiful, ancient creatures. Call Lizard Lady Reptiles today for your next birthday party or event for an awesome wildlife experience!

AIMEE
Aimee moved to the Bay Area from Maine 17 years ago. She has lived a life rich with wildlife and domestic animals as well. She was the creator and host at KUSP of a radio program called Pet Matters. She has spent time volunteering at Palo Alto Wildlife Rescue. She has devoted much of her life's passion to saving and educating others about animals. She is now a devoted mom of 2 and a Lizard Lady.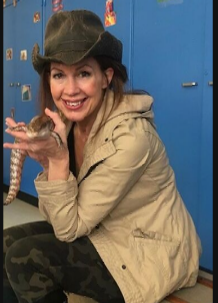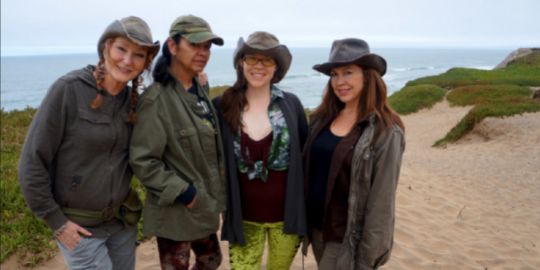 GLADYS
Gladys has been handling reptiles for as long as she can remember. and has officially been in the pet industry since 1976. She owns a bay area pet store and therefore has tons of experience owning, caring for, selling reptiles, pets, supplies and pet foods. Gladys enjoys doing presentations as a Lizard Lady to educate and promote conservation of reptiles and proper care of reptiles to their human owners.